Marisa45
---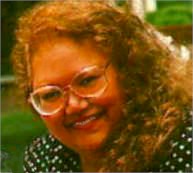 Member Name: Marisa45
Location: Virginia
Birthdate: July '53
Sex: Female
Marital Status: Single and Looking
Hobbies: Yakking (on-line and realtime), laughing, reading, swimming, laughing, vegging in jacuzzi, being nosy, laughing a bit more.
Occupation: Professional schmoozer for da feds. Government sanctioned tree hugger.
Quote: Life is as joyful as you make it...
I'm Hawaiian Chinese. I'm Reserved, Bright, Joyful -- 5' 6" seeking a man as a mate with whom to share both the joys and triumphs of life as well as its sorrows and tragedies. He must have honor, integrity, compassion and self-awareness. I have a gentle soul and a tender heart. Though shy by nature, I'm an intelligent conversationalist, kind and an optimist. I am looking for a relationship based on mutual cooperation and respect with a man who is self-assured and knows what he wants, but at times can just go with the flow. I have a deep and abiding concern for other people and their feelings, and would make a good and faithful friend who does not wish to have more children. (I have a 15 yr old son. Yours and mine are enough!) I am a woman who can stand my ground and is comfortable with myself. First and foremost, I enjoy wit and humor and cannot survive without a laughter-filled life. I love the blues (ironically), National Geographic, Discovery Channel, reading and designing web graphics. I also enjoy sightseeing, visiting with friends and movies.